Top Code
SUBSCRIBE TO THE CHEECH AND CHONG FANS NEWSLETTER
TO RECEIVE THE LATEST NEWS AND TOUR DATES.
Ticketmaster/Live Nation: Purchase Cheech and Chong Tour Tickets
home | news | films | albums | shirts | books | smokeware | misc merchandise
biographies | message board | links | downloads
contact us | advertising inquiries | search
FREE DOMESTIC SHIPPING & HANDLING ON EVERYTHING
Thursday, December 27, 2018
Cheech Marin posted a video wishing everyone happy holidays.


Saturday, December 01, 2018
Hempy Holi-doobies!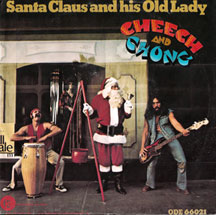 From now until Wednesday, December 19th 12PM New York, there's no domestic shipping on anything, plus you get a FREE CHEECH AND CHONG CD (our choice) with every order of $25 or more.