Tonight, Cheech & Chong had the biggest show of their Light Up tour so far. Radio City Music Hall in New York City was completely sold out. People were lined up around the block waiting to get in.
Cheech and Tommy briefly signed autographs as they were entering Radio City and left promptly afterward (note: It was really cold out!).
As promised, there were plenty of celebs on-hand. Kim Catrell from Sex in the City was up front, Jessie from Charlotte (ok, not really a celeb, but someone really amazing) was sitting next to me and someone mentioned seeing one of the actors from the Sopranos (didn't hear which).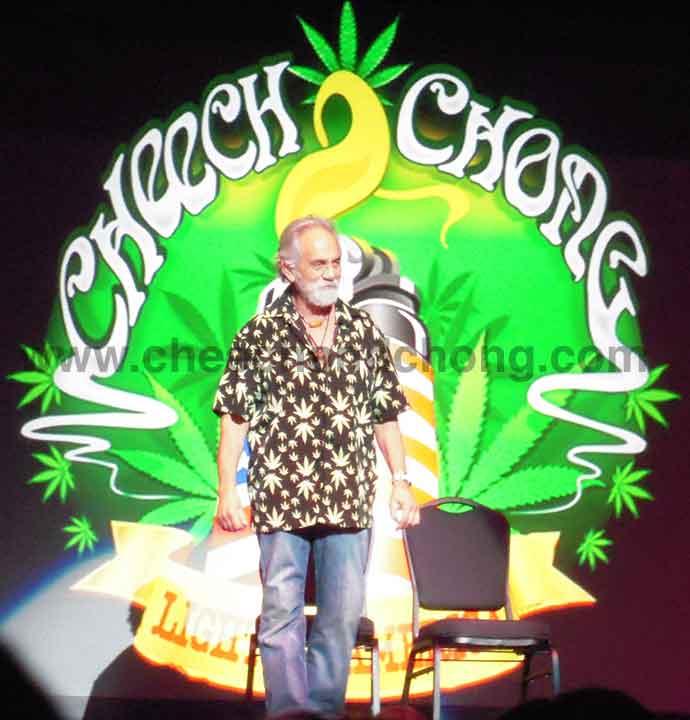 Before the show started, I saw Tommy Chong's daughter, Rae Dawn, entering the venue. Cheech also mentioned that his daughter (I think he said Jasmine) was there. This was her first time seeing Cheech & Chong perform live.
The Cheech & Chong shows are getting better and better as the tour progresses. They do the same sketches and songs at each show, but they are very improv-d. Cheech and Tommy throw in these funny one-liners which makes the other struggle not to laugh.
The audience was great. They were all big fans of Cheech and Chong. There were huge lines to purchase merchandise. Plus, the smell of weed filled the air.
We highly recommend seeing every show you possibly can. It'll be one of the most memorable experiences of your life.